1. Pain of Salvation – In the Passing Light of Day | My personal favorite on the album – check it out!
It's quite tricky to do a concept album in 2017, without showing a pinch of old-fashioned side of yourself. Taking into consideration the size of Daniel Gildenlöw's ego and his call to be modern – he has actually pulled it off quite well. The album is so stylistically diverse and polyphonic that an average, straight forward metal band could draw inspiration for a complete discography from it.
2. Paradise Lost – Medusa
PL is an institution. Period. They have taken us on a musical journey that follows the path of a pendulum – swinging from death/doom metal to dark wave and back. Medusa is a very comfortable and yet modern comeback to the heavier roots and I am sure this record will make most of the hard-line fans of PL smile in their sleep.
3. Anathema – The Optimist | My personal favorite on the album – check it out!
The Optimist won "Album of the Year" at the 2017 Progressive Music Awards. Deservedly. A mellow cocktail of fantastic tunes shows further evolution of a truly great band.
4. Ulver – The Assassination of Julius Caesar | My personal favorite on the album – check it out!
"Wolves" was found as a gothic metal band in Norway – this legacy must have been quite definitive, but look what they have done with Julius Caesar! This record is definitely in my TOP 3 for 2017!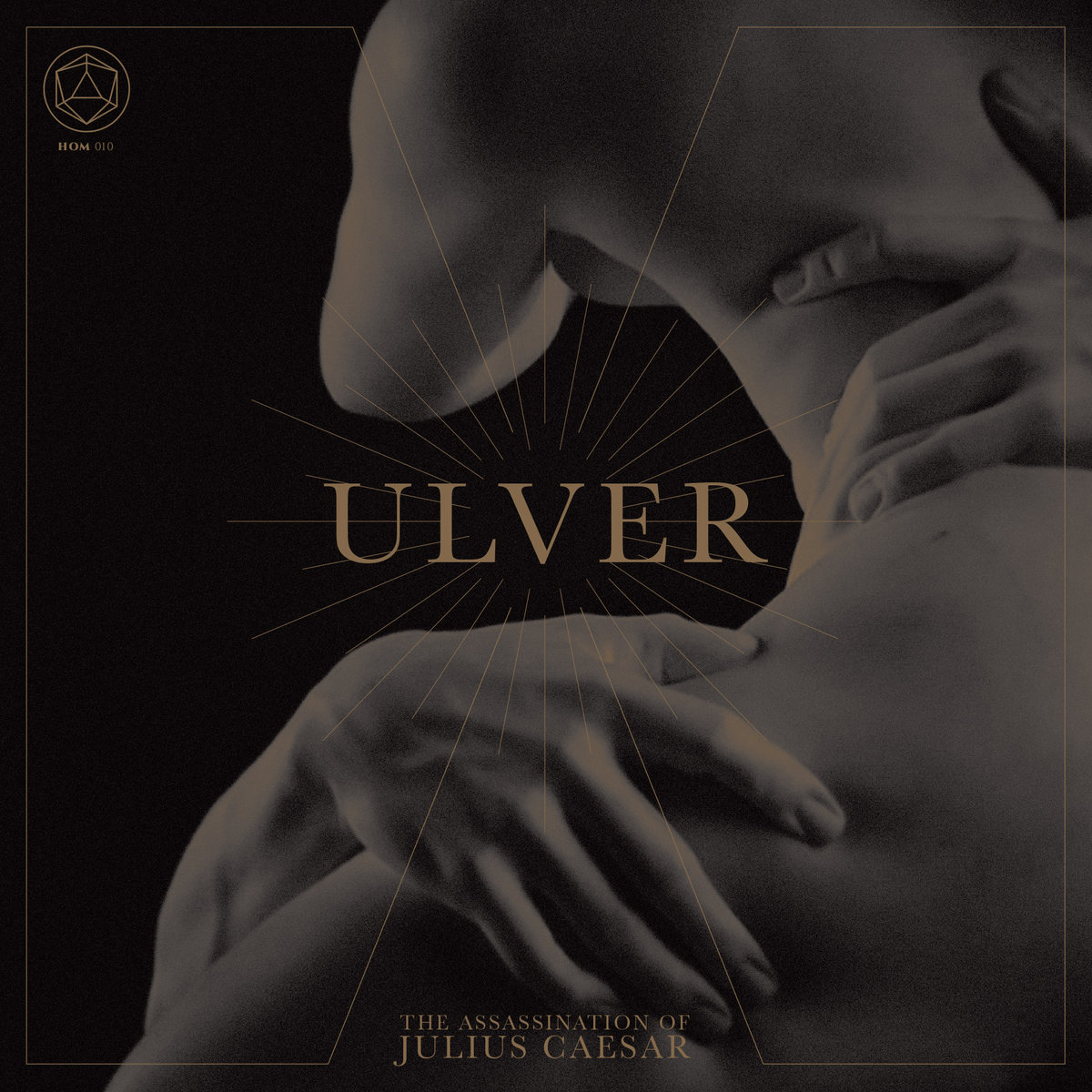 5. Body Count – Bloodlust | My personal favorite on the album – check it out!
"I've been talking about this for 20 years …" – Ice T screams on one of the tracks and this literally says it all … same story, same chords, same agression, better sound …, but unlike majority of rap metal bands Body Count has always had big and hairy balls and on this record Ice T shows that he is not afraid to use them!
6. Prophets of Rage – Prophets of Rage | Check it out!
No, this is neither Rage Against The Machine nor Audioslave, but it's good in its own mongrel way. I did not get the feeling that this is an album by a "super band", although I love RATM, Cypress Hill and Public Enemy. But the album has heart and soul and occasionally the power …
7. Hurts – Desire | My personal favorite on the album: Check it out!
Hurts has been on my radar since 2009, when a friend came back from the UK and was exalted about this band … Happiness stayed in my daily playlist for at least one year and I was lucky to see them on Elevation in Bansko – they are great in concert! I believe this is their best work since then – nothing revolutionary, just very modern, top notch synth-pop.
8. Morrissey – Low in High School | My personal favorite on the album: Check it out!
Moz – the one and only. Sardonic, tuneful, simple and joyful piece of "britishness".
9. Depeche Mode – Spirit | Check it out!
DM are not just a great band – they are more of a cult for me. They are a creative and artistic pattern that others are measured by. They are responsible for a major part of the soundtrack of our generation's live. Songs of Faith and Devotion is in my personal Top 10 of all times and genres! I saw them this summer on tour – still inspirational, still great. Dave is phenomenal frontman! Now about Spirit – hm. Could have been better could have been worse …
10. Erasure – World Be Gone | Check it out!
Good music.
11. Stereophonics – Scream Above the Sounds | My personal favorite on the album: Check it out!
Amazing band. One of the most distinguishable vocals with such a emollient aperture.
12. Sofa Surfers – 20 | My personal favorite on the album: Check it out!
One of the most underestimated bands of our time. This fact gives me some kind of comfort and pleasure that I can spoil myself with something that great 🙂 20 is serial great album by this amazing band.
13. William Patrick Corgan – Ogilala | Check it out!
Yeah Corgan, Billy Corgan, as in The Smashing Pumpkins Billy F…ckin' Corgan. Wonderful and unconventional lyrical confession. Enjoy …
14. Mark Lanegan Band – Gargoyle | Check it out!
What can I say … ML has been involved in so many great acts, such as Screaming Trees, Mad Season, Queens of the Stone Age and so many more … Gargoyle is his 10th solo album and his voice is drowning me again in his specific nocturne.
15. Queens of the Stone Age – Villains | Check it out!
No need to say anything …
16. Steven Wilson – To The Bone | Check it out!
SW is best known for his work with Porcupine Tree, Opeth, King Crimson, Jethro Tull, Yes, Marillion, Tears for Fears, Roxy Music and Anathema. Quite an impressive CV. To the Bone is not cutting age, but instead is very listenable and classy.
17. London Grammar – Truth Is a Beautiful Thing | My personal favorite on the album: Check it out!
Visit Greece, sail on a yacht in a turquoise Aegean sea between northern Sporades, lay on the deck staring at the horizon and play this on your iPod …
18. Lorde – Melodrama | Check it out!

Respectable pop album.
19. Nelly Furtado – The Ride | Check it out!
Mrs. Furtado just made a great pop album with references to synth-pop and pop-jazz and not just protraction of her boring collaboration with Timbaland …
20. Wolf Alice – Visions of a Life | Check it out!
Unobtrusive pop-rock.

21. Baxter Dury – Prince of Tears | Check it out!
Not bad at all.
22. The Afghan Whigs – In Spades | My personal favorite on the album: Check it out!
Indi. Needs time. Do not listen in your car on your way to LIDL to buy ham and cheap Portuguese wine.
23. Manchester Orchestra – A Black Mile to the Surface | Check it out!
Deep. Fraught. Rich. Medley.
24. Electric Octopus – Smokyhead | Check it out!
Psychedelic. Ripe. Do not play to your high-school buddy nicknamed Pesho Slayer-a.
25. Oxbow – Thin Black Duke | Check it out!
Unhackneyed. Heavy & Bold. Extravagant. Mike Patton would approve.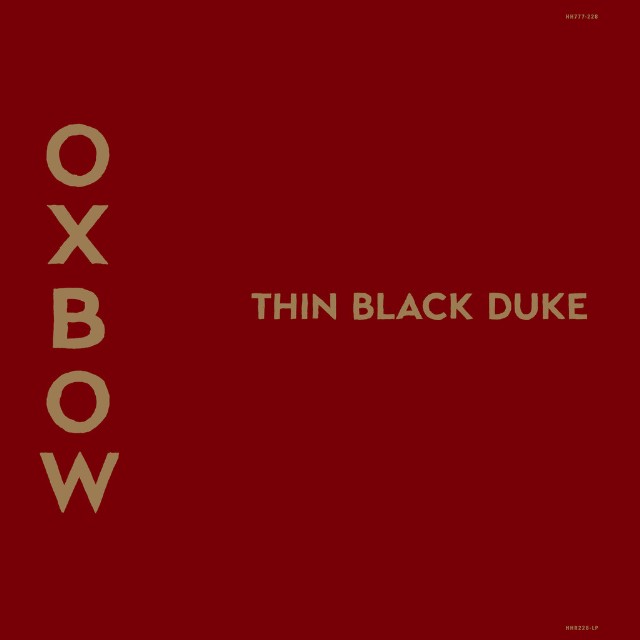 26. Katatonia – The Great Cold Distance | Check it out!
Powerful and lavish album by one of my favorite bands. \../
27. Quicksand – Interiors | Check it out!
One of the greatest comebacks in metal history. Brand new Quicksand album in 22 years! And what an album!
28. Mutoid Man – War Moans | My personal favorite on the album: Check it out!
Heavy. Fresh. Inspirational.
27. Mastodon – Emperor of Sand | Check it out!
Yet another masterpiece by one of the most influential metal bands of our time.
28. Code Orange – Forever | My personal favorite on the album: Check it out!
Maybe the heaviest and grooviest album on my list this year. Great riffs, smothery vocals, plain and simple aggression. No macaroni and cheese.
29. Godflesh – Post-Self | Check it out!
Music focused on noise and atmosphere. Experimental. Provocative. Hard. It is not the first choice tunes to make love to your lady by (as long as your lady doesn't typically wake up with Phantomas, Mr. Bungle or Peeping Tom).
30. Squalus – The Great Fish | Check it out!
Really deep waters/shit. Мusical reincarnation of Twin Peaks sang with heavy Russian accent .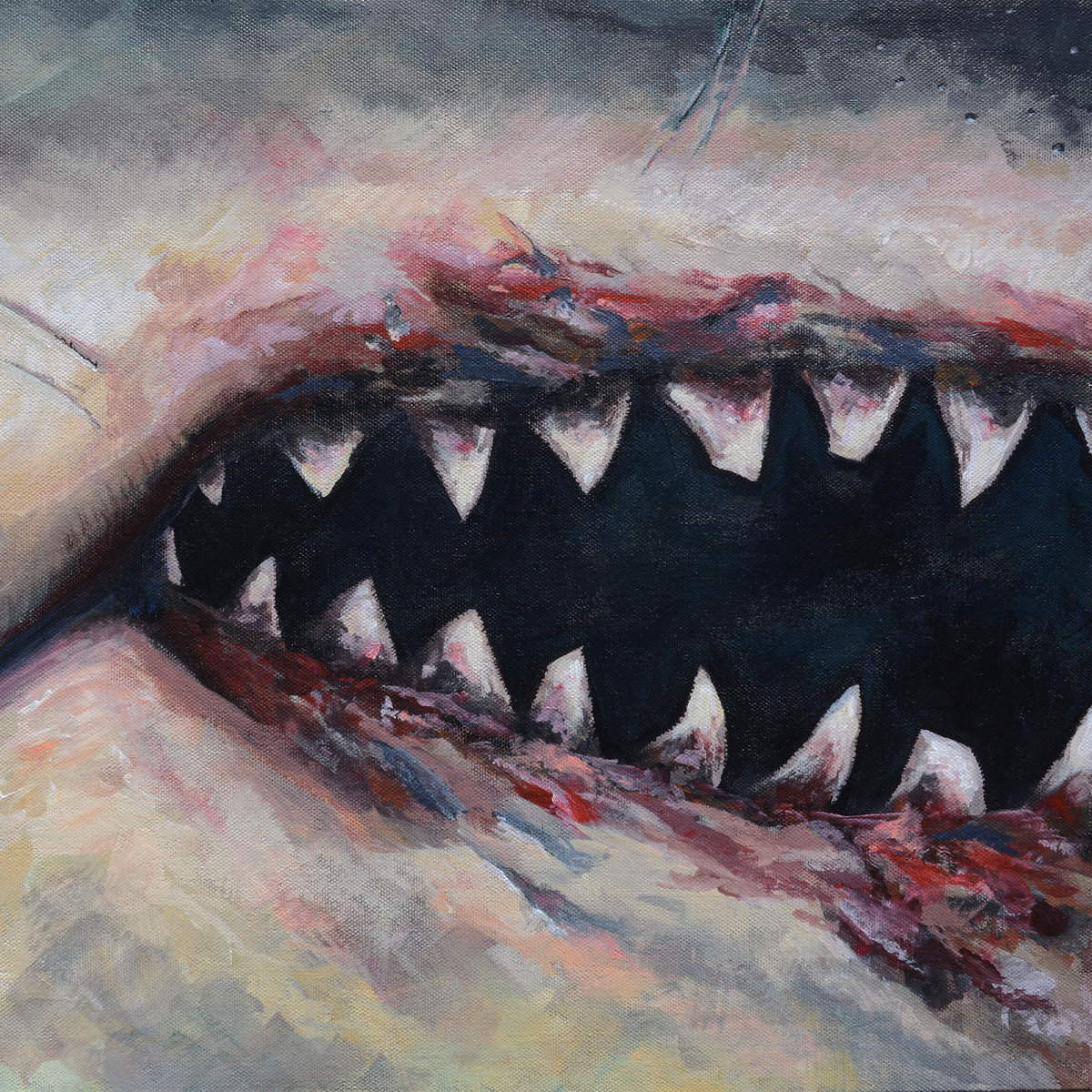 31. SikTh – The Future in Whose Eyes? | Check it out!
No new Meshuggah record this year? Do not worry – djent will not be forgotten. Chaotic. Variegated. Progressive.
32. Elder – Reflections of a Floating World | Check it out!
Avant-garde. Psycho. Great.
33. KXM – Scatterbrain | My personal favorite on the album: Check it out!
Being a huge fan of King's X I cannot miss an album with Doug Pinnick involved! And you know what – it's quite dissent.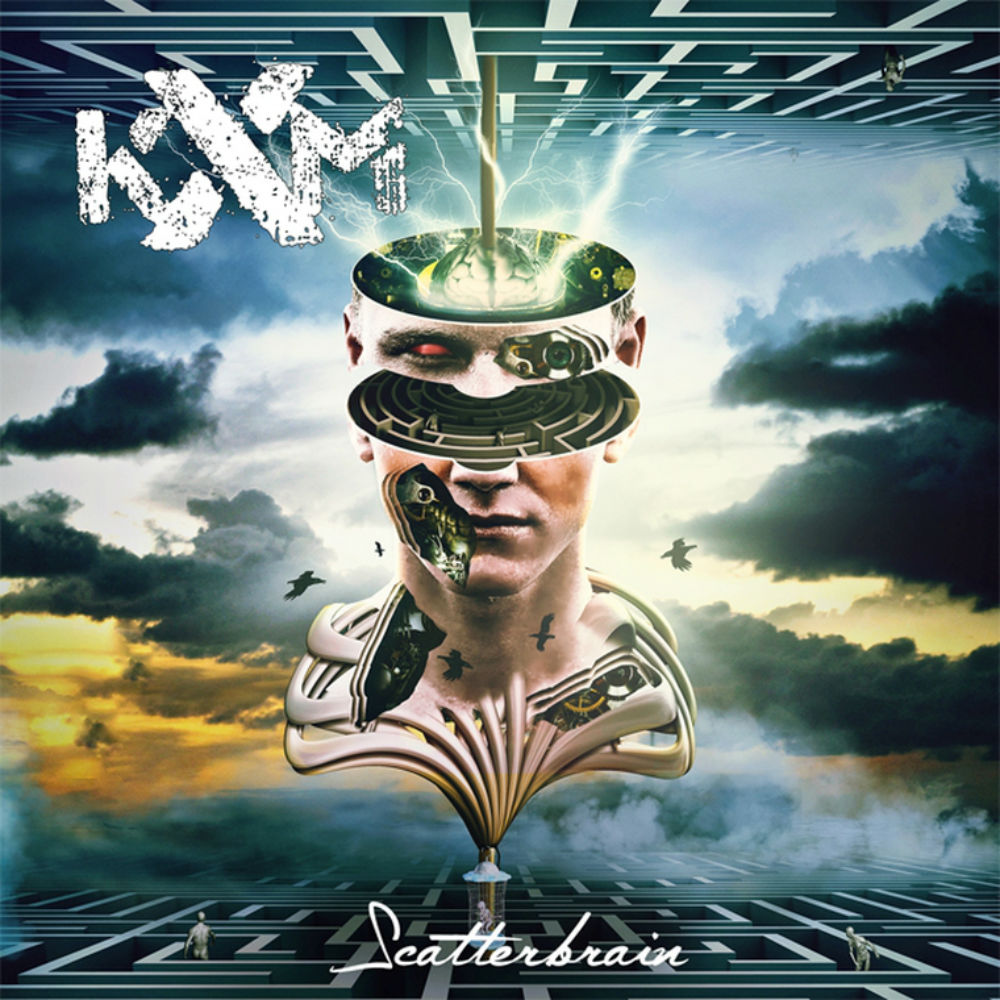 34. Johnny Jewel – Windswept | Check it Out!

JJ is well known for his work on Twin Peaks: The Return. 3 tracks of Windswept ("Windswept", "The Flame" and "Slow Dreams") appear on the Twin Peaks OMS. A mix of modern pop-jazz and а reverence to Angelo Badalamenti.
35. Tori Amos – Native Invader | Check it Out!
I worship Tori. Her piano is not on focus here though.
36. The Antlers – Familiars | Check it Out!
Just an amazing record from a fantastic band!
37. Hadal Sherpa – Hadal Sherpa | I am not sure you want to do this …
Armenian assault on a Georgian wedding. Luk I'm not your father… help me mother. This is the end, my only true friend…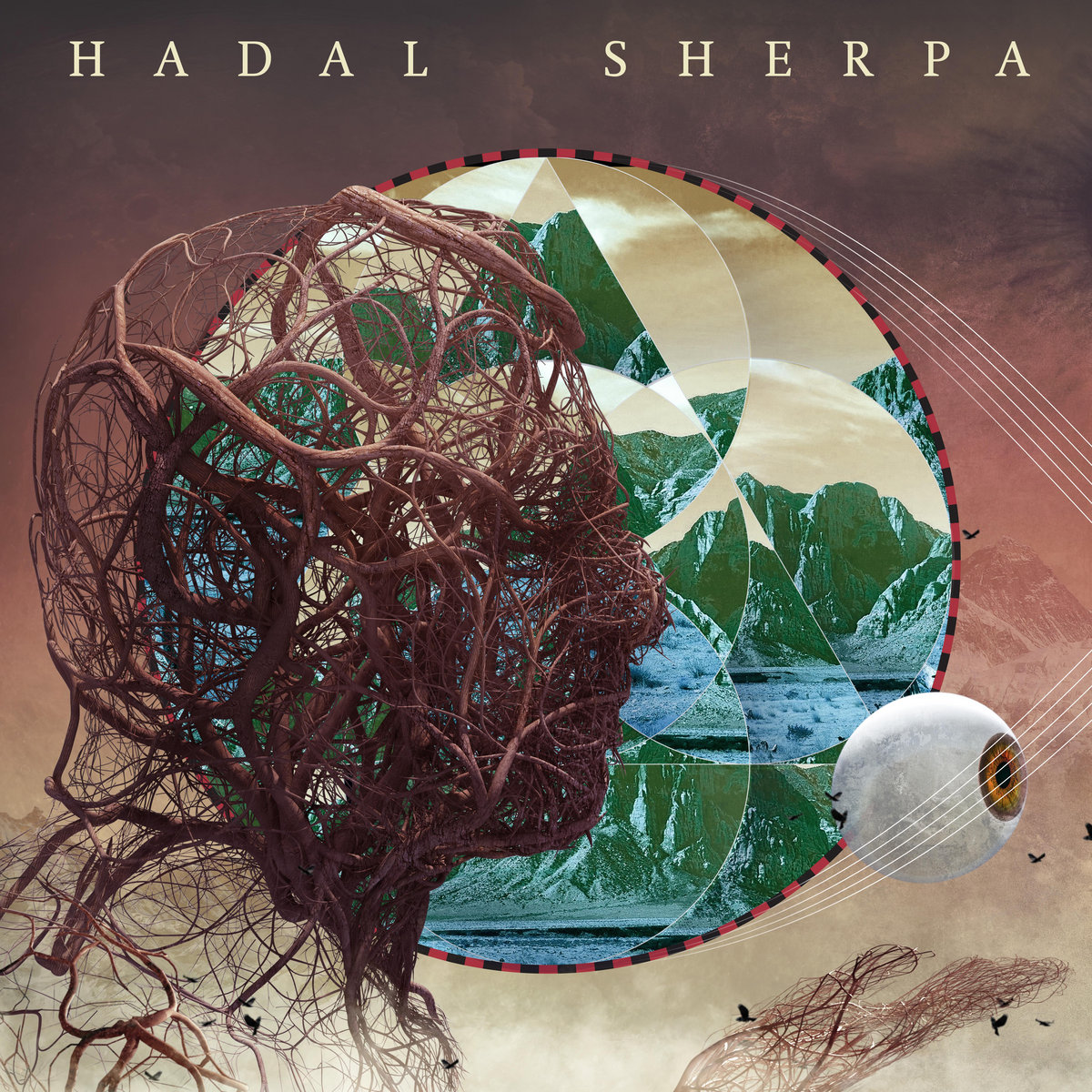 38. With our arms to the sun – Orenda | Check it out!
Coal Chamber's attempt on Pink Floyd? I am pretty positive that after the first hearing of this album couple of my caries mystically disappeared (and not only mine and not only caries – one of the neighbors also disappeared – maybe in one of the caries???).
39. Big Thief – Capacity | Check it out!
"Wyatt, you're an oak" – Doc Holliday stated.
"Hey, I'm a real boy now" – Pinocchio replied grumpy.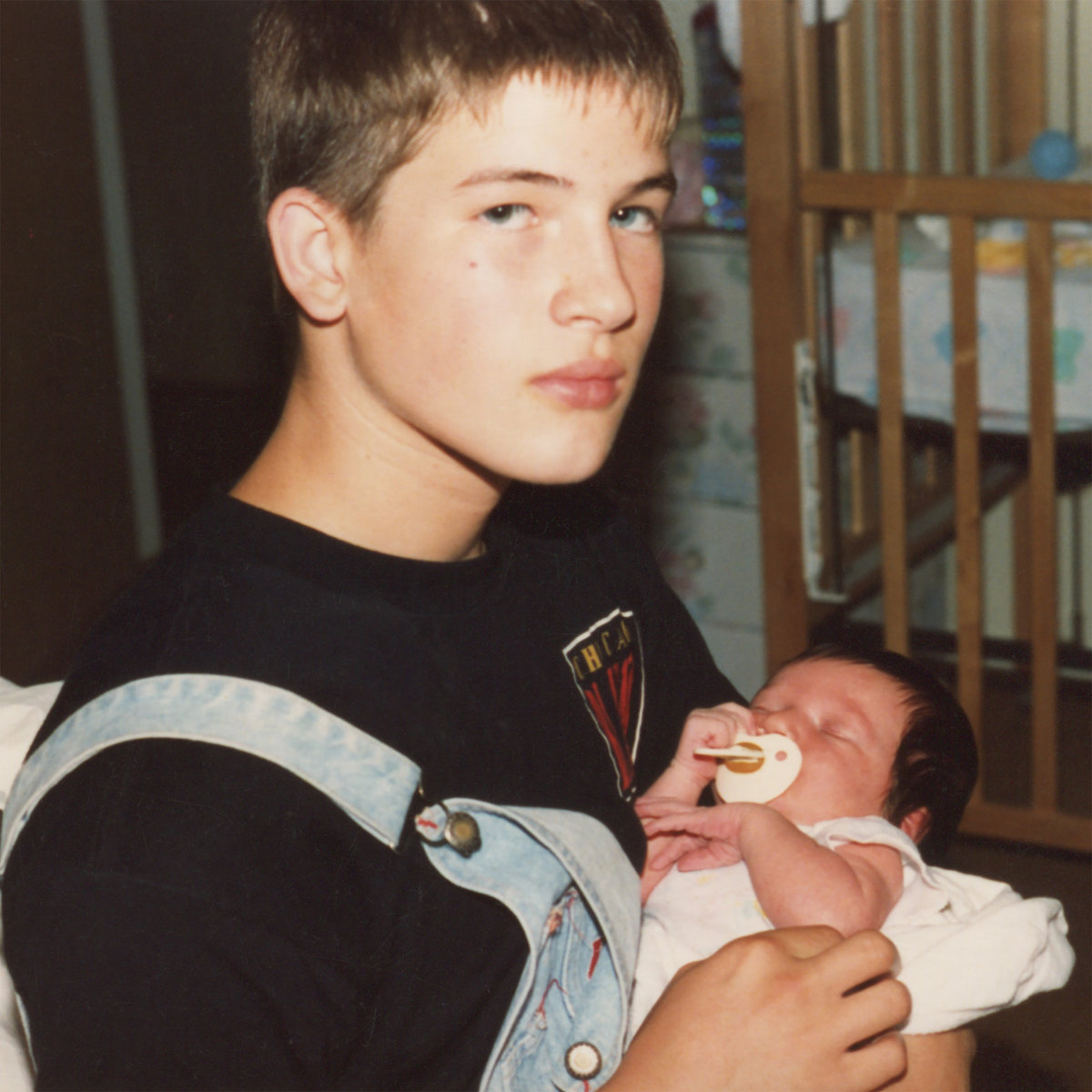 40. Slowdive – Slowdive | Check it out!
Yet another comeback after 22 years …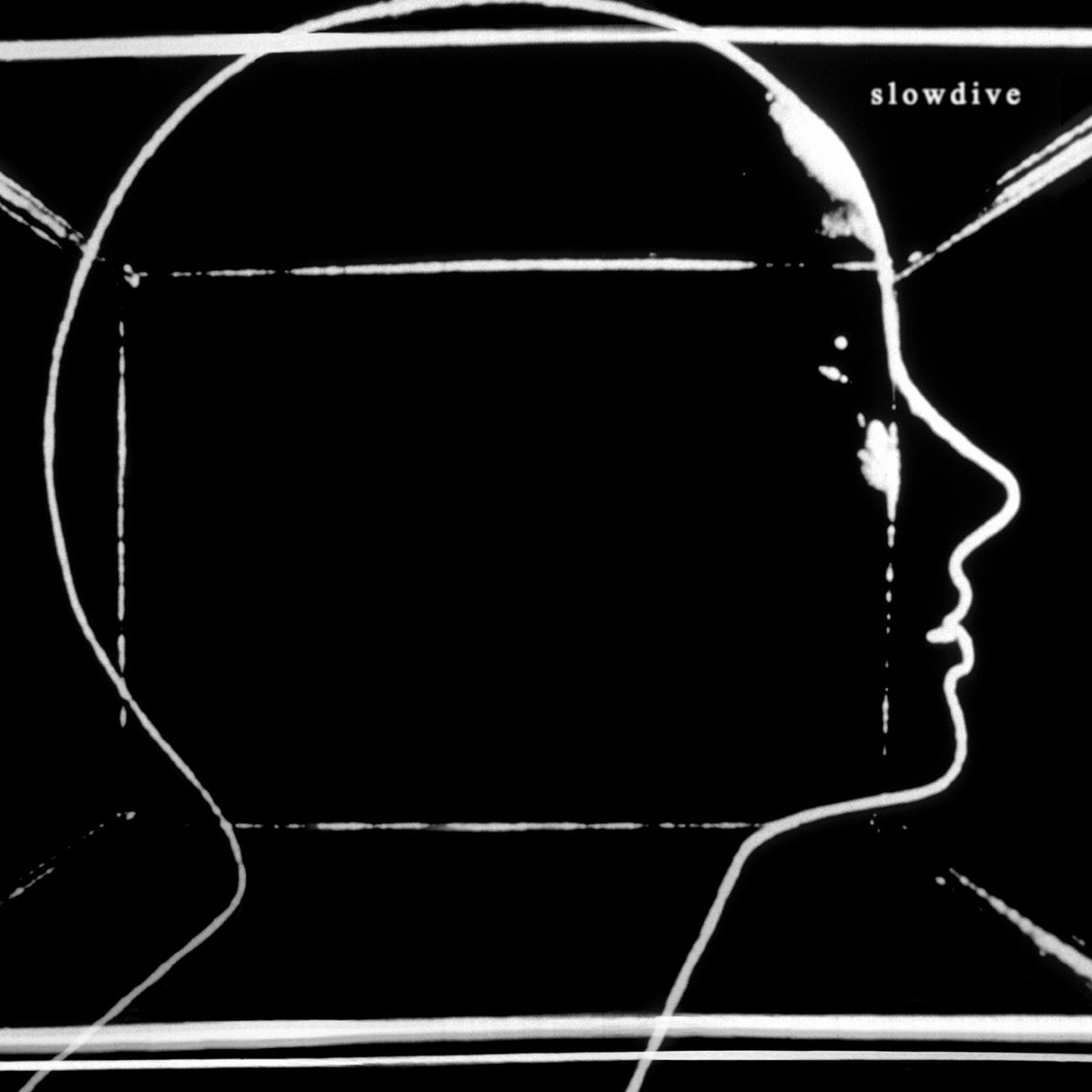 41. The Killers – Wonderful Wonderful | Check Out!
A proper band and a top notch album.
42. Father John Misty – Pure Comedy | Check it Out!
I realize that this album is here not for the quality of its music . It is much more a treatise on human stupidity than a piece of musical art. If you don't believe in global warming or flatness of modern culture, or even worse you believe that democracy should be enforced, that gender neutrality is natural, that liberal views are apotheosis of human nature YOU MUST NOT LISTEN TO THIS RECORD!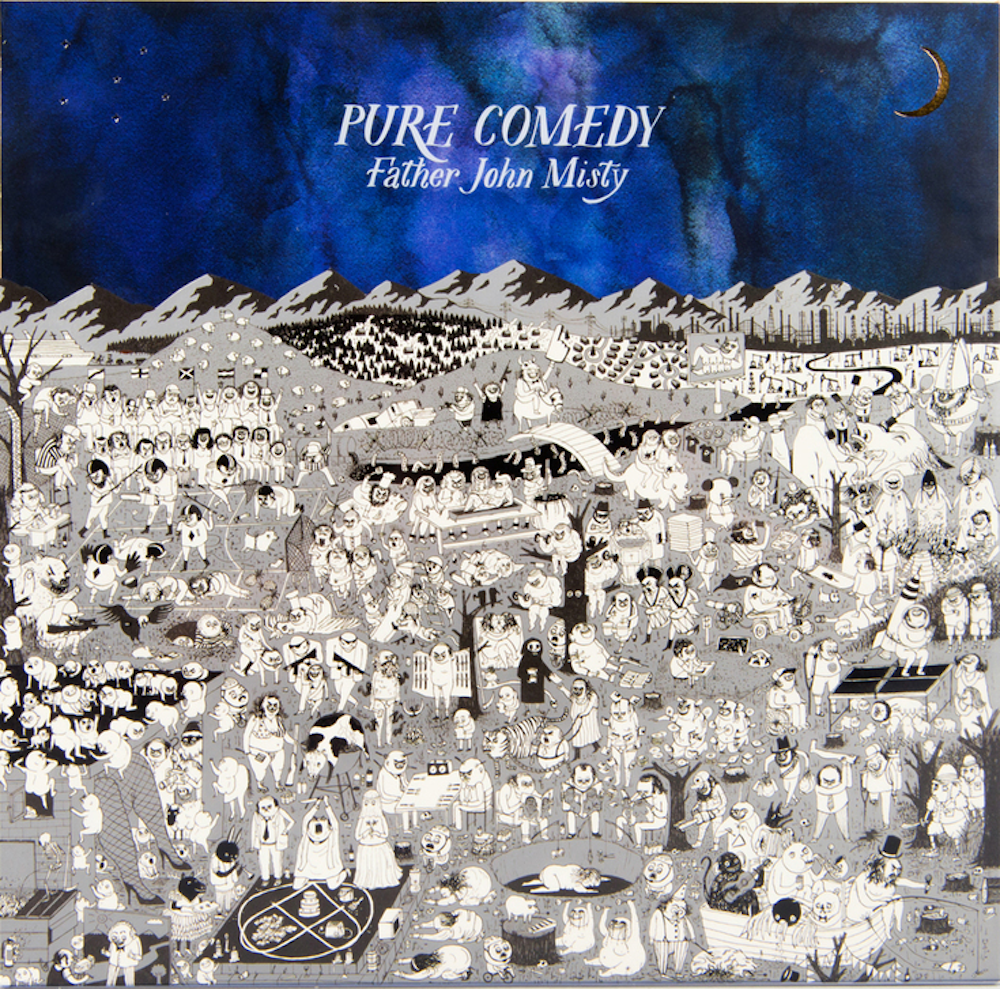 43. Sylvan Esso: What Now| Check it Out!
High Quality Synth-Pop.
44. The War on Drugs – A Deeper Understanding | Check it Out!
Yet another good album by this great band.
45. Penguin Café – The Imperfect Sea | Check it Out!
I cannot say it better, so I will quote Robert Ham: "a blending of minimalist classical, airy European jazz and ambient—and expanded upon it with care and delicate modern touches".
45. St. Vincent – Masseduction | Check it Out!
Give it a try!
46. Japanese Breakfast – Soft Sounds From Another Planet | Check it Out!
Deeper than it seems …
47. Spoon – Hot Thoughts | Check it Out!
Pure delight. Innovative. Modern. Amusing.
48. The Amazons – The Amazons | Check it Out!
Something interesting?
49. Idles – Brutalism | My personal choice
To be a real punker, you do not have to be a good musician, to play complex musical phrases, to have a deep message about human nature … you just have to be sincerely pissed off and to be honest about it … – Idles are.
50. Kasabian – For Crying Out Loud
I just love these guys.

51. Beck – Colors | Check it Out!

Essential player.
52. Arcade Fire – Everything Now | Check it Out!

Pretentious.
53. The National – Sleep Well Beast | Check it Out!

What did you expect?
54. Kamasi Washington – Harmony of Difference (EP)
55. Future Islands – The Far Field

And since no-one could succesfully embrace the entire spectre of annually released music, especially in Bulgaria where you have to proactively research to dig out good music, because the mainstream media do their best to drown your brain in sneezy, cheesy and shitty waste of human creativity) I am starting a new section Major Omissions to celebrate albums I have missed:
2015_TesseracT – Polaris
Unbelievably good album!
2. 2016_The Pineapple Thief – Your Wilderness | My personal favorite on the album: Check it out!
3. 2016_Donny McCaslin – Beyond now | My personal favorite on the album – check it out!
I first discovered that Donny McCaslin even exists when I heard Bowie's last masterpiece Blackstar. The brass section on the album was amazing from musical point of view. And yes – it's not the same, but there is a very solid reason Bowie chose to work with Donny in the first place. For a person who loves jazz it is simply great music, amazingly performed.
4. Jamie Isaac – Couch Baby |  My favorite track
I discovered this guy browsing through Fred Perry corp. site, to buy me a shirt … in their so called "subculture" page … unbelievable!!!
5. Turin Brakes – Lost Property | Check it Out!